Reunion Resort
Quando o Reunion Resort foi criado, a visão dos incorporadores era reunir o melhor de uma experiência de um resort de luxo com a oportunidade da família viver em um ambiente de vizinhança amigável. Como resultado, o Reunion é uma verdadeira comunidade: um lugar onde você se sentir em casa, e acima de tudo desfrutar das muitas amenidades que se espera de um resort de primeira linha.
O Reunion oferece 3 campos profissionais de golfe desenvolvidos por Jack Nicklaus, Arnold Palmer e Tom Watson, e um parque aquático espetacular com lazy river. As entradas dos parques temáticos são convenientemente perto (a entrada oeste da Disney fica a apenas 10 km de distância).
Reunion oferece também um hotel o qual oferece aos hospedes ou moradores opções maravilhosas para jantar. O restaurante Forte combina a essência dos sabores italianos com cortes nobres e os frutos do mar mais frescos. Complemente a sua experiência gastronômica com uma visita a sua exclusiva adega, que abrange mais de 250 seleções de todo o mundo. O Eleven é um bar na cobertura em estilo South Beach que serve tapas de todo o mundo. O Eleven está localizado na cobertura do hotel e oferece uma vista panorâmica de Orlando, bem como a espetacular queima de fogos do Walt Disney World. Se você está procurando um coquetel e um pouco de sushi fresco, experimente o Reunion Grande Lobby Bar. Não se esqueça que você pode saborear sua bebida favorita, aperitivos e uma entrada completa, à beira da piscina no Seven Eagles Bar and Grille.
The Spa, onde o relaxamento e o rejuvenescimento são essenciais, e o atendimento personalizado é feito com cuidado. Com ciclismo e trilhas para caminhada e playgrounds repletos de diversão. Desfrute do centro fitness no Seven Eagles equipado com os mais recentes equipamentos.
O Reunion Resort está localizado a apenas 9,6 km do Walt Disney World, a 19,3 km do Universal Studios e a 48 km do Aeroporto Internacional de Orlando.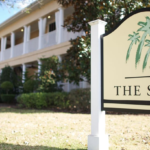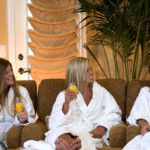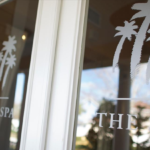 ---
Imóveis Disponíveis neste Condomínio
Sorry, but we couldn't find any results in the MLS that match the specified search criteria.
---
Imóveis Disponíveis nesta Região
See all Real estate matching your search.
(all data current as of 9/28/2023)
Listing information deemed reliable but not guaranteed. Read full disclaimer.